Every year I make celebration project for Ramadan, this year I want to push my limits and make something entirely new, the idea for this year was to celebrate Ramadan month with modern art style full with colors and life, using ink colors along with some magic.
so check out my project I hope you enjoy it!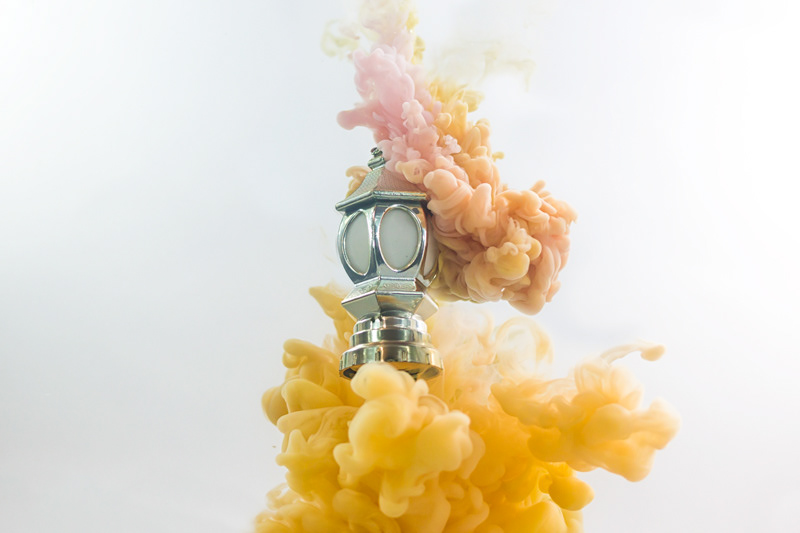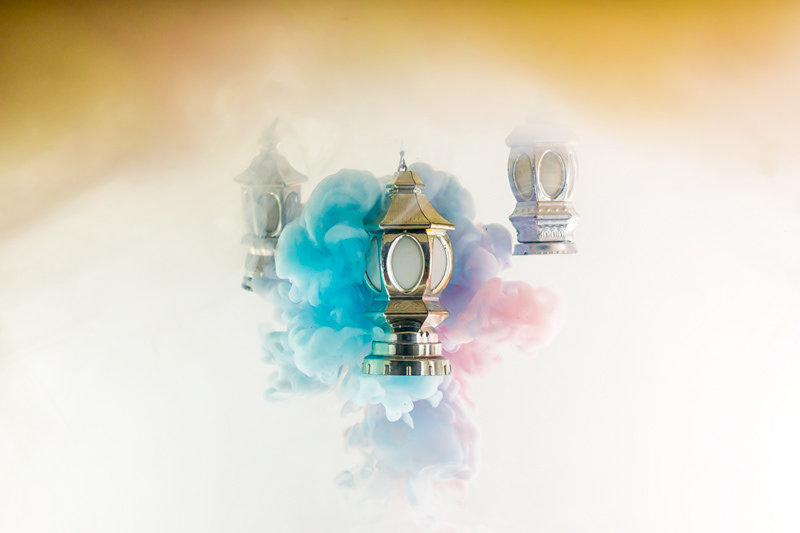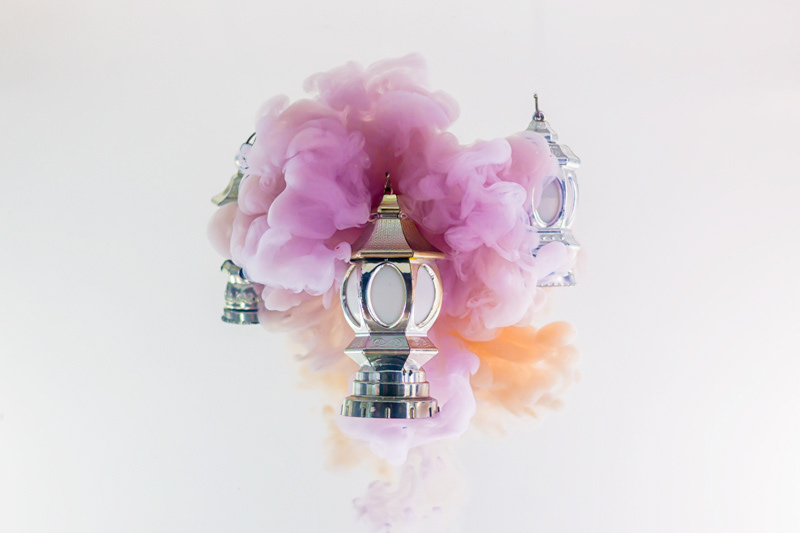 to get you close to my Idea and how I done it, I use water tank, fishing line and attach the Lanterns with nails to hold it in the water, to be able to push the ink into the tank to take the photos without geting the Lanterns to move.
it's have not work for the first time, so I have to remove the Lanterns and refill the tank because the water get colors and hard for the camera to capture the ink, and try again until I'm happy with the photos I have take! it's took me about 28 time maybe more to get the photo I like.
about 6 days of shooting not in the row but separated.
about the lighting I use 3 old lamps, I don't have fancy studio lights to use. :D 
about the color I use 3 colors red, blue and yellow, with mixing the colors I get a different result every time.
I use photoshop only to clean some water bubbles on the water tank glass and remove the fishing line.
all the photos are 100% photography with only 10% editing.
you can find more about the making of this project from this link
Thank you for Visting! :)